Relevant
We know that every organisation is unique, so we don't take a 'one size fits all' approach. We work with you to ensure that the training we deliver is what your team need and to avoid wasting your teams' time on topics that may not be suited to them.
Flexible
We work to your needs; we are happy to train remotely or in person, in hourly chunks or multiple days or afternoons. We work around our learners' busy schedules to minimise disruption. We'll design a training plan that suits you. If you have an idea, just get in touch and ask us.
 Engaging
No one wants to sit for hours watching slides while someone 'drones on'. That's why we ensure our training is engaging, relevant and practical, with trainers who are friendly and fun. You'll work on real examples, building on knowledge, giving you the building blocks to be able to self-learn.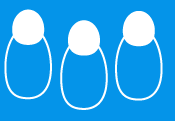 In Person
Nothing can be better than having a real expert deliver training in person. Together you and the trainer work through the course, while the trainer picks up on points you may not quite understand or are struggling with. Because of this interaction, our in-person training delivers real results to your team, as our session are dynamically adjusted to suit your learning style and knowledge.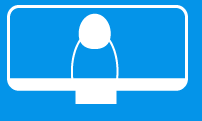 Remote Training
Sometimes you just can't get away or you only need smaller bitesize chunks of information; this is where remote training works its best. Available as group or one-to-one sessions, choose what works best for you. Choose from one of our standard training modules or request something specific that will help you learn at the pace you require. Our webinar tools will allow you to interact with our expert so your questions can be answered.
Having Lgo deliver training at our office was far more beneficial to our company than attending an open training course as we got to work on our data and use real examples.
Public Training Courses
Below are our classroom and online courses, please click on the course for details and dates available. If you can't see what you're looking for please contact us.
Merlin Classroom Training
Merlin Online Training
Daylite Online Training
Would you like to discuss your training options?
Need to work out what's best for you? Would you prefer an in-house course?